THE
CRYSTAL CLARITY
PODCAST
Many misconceptions and myths surround stone medicine and crystal healing. And yet, "tapped in" seers, builders, and healers have applied the power of stones since the dawn of humanity. Their ability to treat spiritual and physical disease and elevate human consciousness has been proven for thousands of years across the world. If you work in alternative healing and seek guidance about ancient methods for the application of stones and crystals, you are in the right place.
Check out previous episodes of
The Crystal Clarity

Podcast
🎧 26 min listen
Episode 4: Cosmic Consciousness and the Fate of Humanity
Beyond our individual selves lies the infinite potential of cosmic consciousness. This force can change not only our lives, but the world as well. Through exploration and understanding of this transcendent force, we can unlock the key to a more harmonious and enlightened future for all.
🎧 22 min listen
Episode 3: Lapis Lazuli and Grace in your Life
What if you're already good enough? What if you absolutely don't have to do anything? What if the good things in life just shower on you without you asking for it? That is what grace means. You don't have to be good enough to receive grace. It just comes.
🎧 23 min listen
Episode 1: 3 Superpowers of All Red Stones
We bleed red. Blood is warmth. It is animation. It is emotion. It is what makes us alive. And red represents all of those qualities and more. That is why there is power in red, and the ancients were aware of it.
Sarah Thomas, LAc
Host and founder of Upper Clarity School of Stone Medicine
Sarah is a healer, acupuncturist and educator with 15 years of clinical and academic experience within Daoist stone medicine. Sarah's been honored and blessed to stand on the front lines as a soul healer, sharing these treatments day in and day out, with some beautiful souls for almost twenty years now.
Sarah is the founder and lead instructor at the Upper Clarity School, teaches at Earth medicine conferences all over the U.S., founded North Carolina's first mineral studies program for healers, and guides hundreds of students from all over the world in stone medicine certification trainings.
Sarah's Dao is to resurrect the vast and uncharted potential of healing with stones.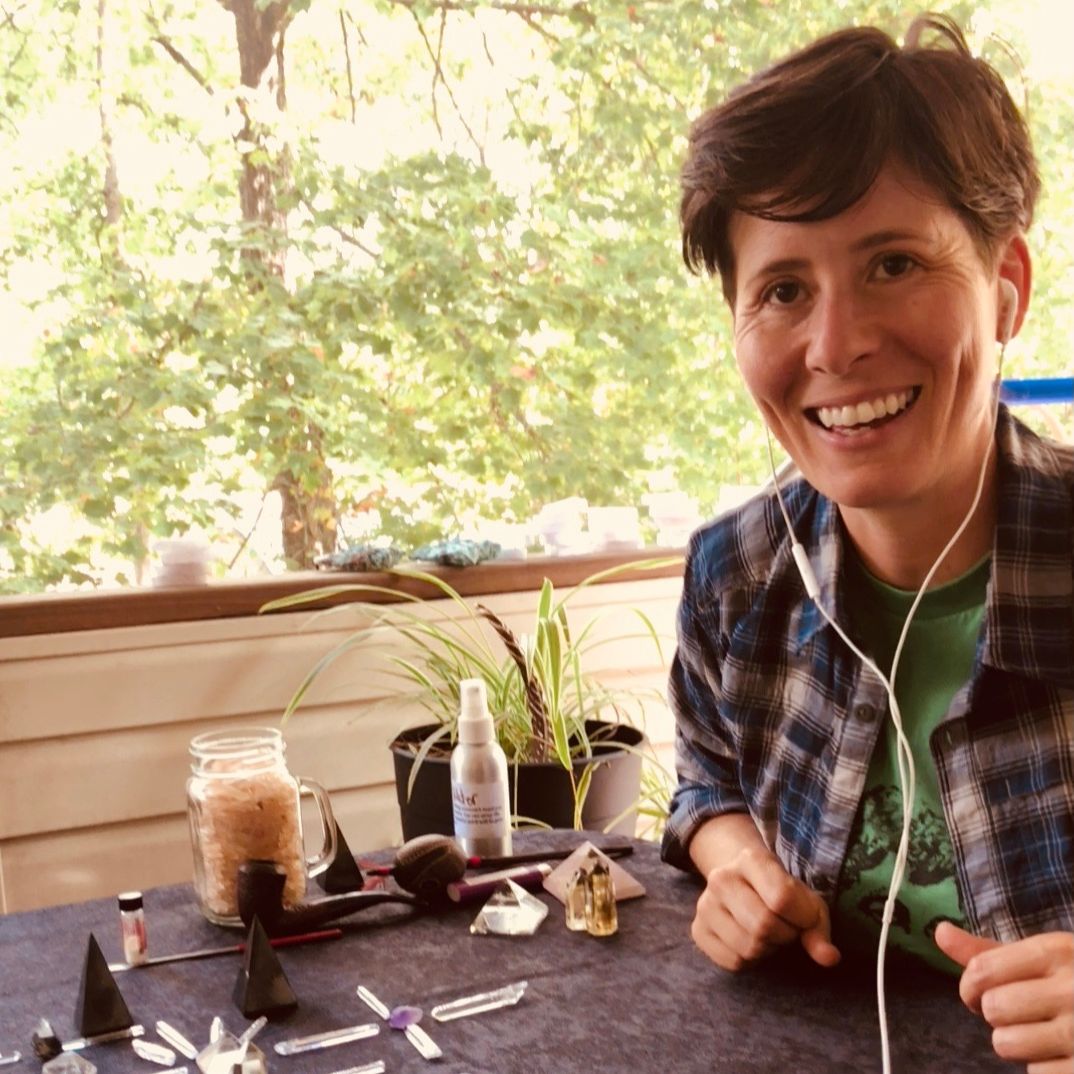 Important Disclaimer:
Please Note: ALL CONTENT ON THIS WEBSITE and WITHIN THIS PODCAST IS FOR INFORMATIONAL PURPOSES ONLY.

As a stone medicine practitioner and educator, Sarah Thomas, LAc is not promoting the uneducated use of stones and crystals.

Sarah Thomas is only offering education.

Do not make and ingest crushed stones or stone elixirs. This can be very dangerous. We have a course on Making Stone Elixirs safely. If you're interested in making elixirs SAFELY and vibrationally, take that course.